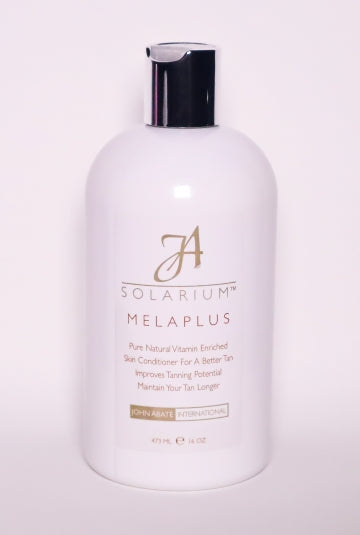 Melaplus
John Abate International
Description

Dual Use Melanin Enhancer

#1 BEST SELLING LOTION!
Coconut Vanilla fragrance

A unique melanin enhancer formulated especially for tanners.  The first few tanning sessions should be used to build a base tan.  Once a base tan has been established, advance to the next level (Tingle Factor 1).  John Abate's accelerating formula, Melaplus, should continue to be used regularly as a daily skin conditioner to extend and improve tanning results.  Tingle Free. Use right after tanning to resupply your skin with nutrients and vitamins the tanning process takes out.